After six months, countless late nights, and the senseless slaughter of thousands upon thousands of innocent trees, Whimpleton K. Junglefowl is pleased to announce that the Melancholic Issue of Whim Quarterly is now shipping.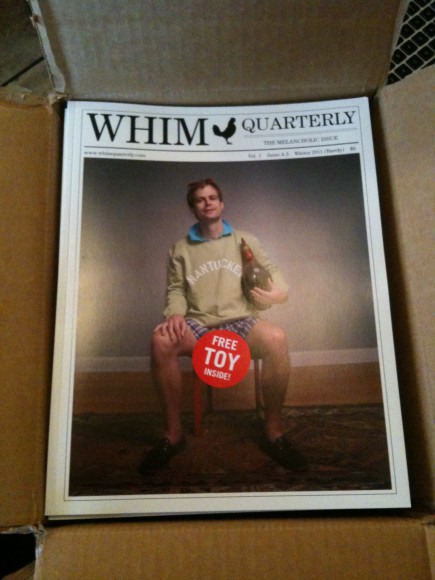 Head over to the order page for exclusive photos of the biggest, best and most flammable issue of Whim to date. While you're there, get yourself one, won't you? You deserve it.
In the event you'd prefer to acquire a copy in person, please join us for the Issue #4.5 release party, Tuesday, March 22nd at Three of Cups Lounge (map).
The festivities start at 8 p.m. and will include readings, performances, and stand-up from Whim contributors, plus $4 drinks to help you stomach whatever's happening on stage. Guaranteed fun for the whole family, assuming your family likes to drink. And laugh. And fight. Either way, FUN!