After many hours of grueling labor, Whimpleton K. Junglefowl is pleased to officially welcome the Choleric Issue of Whim Quarterly into the family.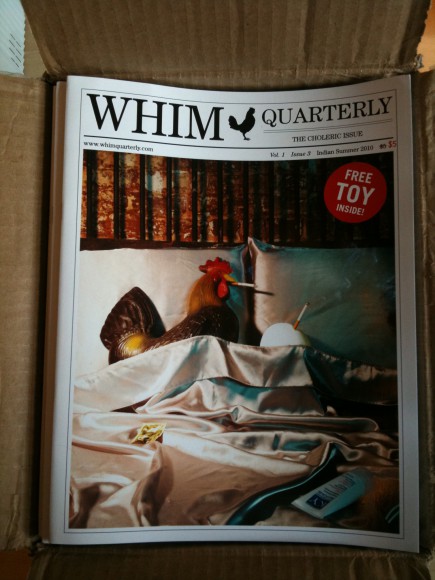 Unfortunately, Whim HQ only has enough space to keep a handful of these. Won't you do your part to help the rest find a good home?
Order Whim #3 between now and September 7th and, in addition to getting a free subscription to our newest sister publication, we'll throw in a copy of issue #1 to make sure your new magazine doesn't get lonely.
Best of all, if you're one of the first 50 people to place an order, you'll get an exclusive 4-song EP by Chemical Crab, the most recent artist signed to Whim parent company WKJ Records & Tapes. Have a listen below.
Chemical Crab – Lookin' For Bugs
What are you waiting for? Order your copy today. Setting up vigil at your mailbox immediately afterward is optional.