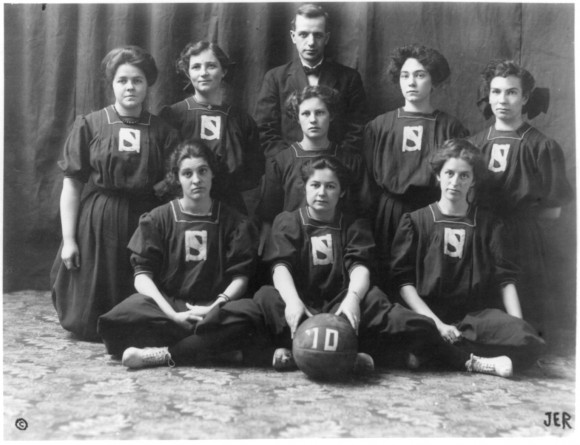 In 1998, Senator Orrin Hatch took a swipe at his then-colleague Bill Bradley, dismissing the sport of basketball as "nothing more than urban hand soccer" and stating that "freakishly tall dribble monkeys" had no place in governance.
Twelve years later, Americans are showing their disagreement with the distinguished gentleman from Utah by electing an increasing number of former NBA players to public office. Most recently, point guards Kevin Johnson and Dave Bing have used their skills to assume the mayoralties of Sacramento and Detroit, respectively.
If this political trend continues, which other ballers might soon be promising the electorate to put the full-court press on terrorism and get financial markets back above the rim?
Milwaukee Comptroller Latrell Sprewell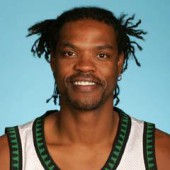 "Spree" has hinted to Wisconsin reporters that he is considering a run against incumbent W. Martin "Wally" Morics. Best known for grabbing a coach by the throat and slamming him to the ground, Sprewell promises to be just as tough on wasteful spending. According to literature written by campaign manager Grover Norquist, a vote for Spree is "a vote to choke the life out of Milwaukee's inefficient social programs."
Health and Human Services Secretary Dr. Julius Erving
He ruled the ABA in the '70s and would be a great choice to rule over the AMA in the 2010s and beyond. Getting him through the Senate confirmation process, however, could prove to be difficult. Opponents are quick to point out that Erving's doctorate is an honorary one for "excellence in the field of soulful, high-flying dunks and stylish no-look passes."
Postmaster General Karl "The Mailman" Malone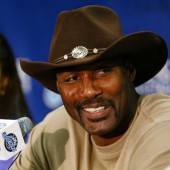 Slipped nearly unnoticed into Malone's 2004 retirement speech was the admission that the 13-time All-Star would love to someday oversee the country's postal service. "People assume I got my nickname because I always deliver, but I just really like mail." Adding, "in the Internet age, no one thinks about mail much anymore, but I still find it cool that I can drop a letter into a box outside my house and it'll go anywhere in the world."
Asked whether he would recruit former teammate John Stockton to "assist" him, Malone replied, "Why? I don't understand your question."
Supreme Court Justice Zydrunas Ilgauskas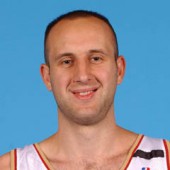 Measuring in at 7 feet and 3 inches, "Big Z" would be the tallest justice ever to serve the on Supreme Court and second heaviest behind William Howard Taft. Relegated to backup duty this past season, Ilgauskas found himself frequently asking teammates, referees and water boys to "approach the bench." Before long, inspiration struck. In his own words, "I could have second career as judge like Judy. So I enroll in nighttime law classes."
While ten people are allowed on the basketball court, the Constitution only allows nine on the Supreme Court, so the big guy will have to wait for a seat to become available. Said Z, "I hope Roberts dies soon."
Vice President of the United States Scott Maurice Pippen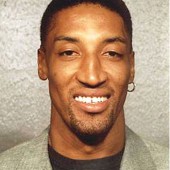 The Arkansas political scene has launched the careers of President Bill Clinton and 2012 hopeful Mike Huckabee. Native Arkansawyer Scottie Pippen would be a natural fit for vice president given his willingness to play second fiddle.
Said former teammate Bill Cartwright, "Scottie was a good forward but his real role on the team was to lead the offense in the event MJ was assassinated for his gambling debts. That's why you never saw Scottie riding in open top vehicles during ticker tape parades. That's also why his nose is flat. [Coach Phil] Jackson didn't want Scottie doing coke, given what happened to Len Bias, so one day in practice, I had to chest pass a medicine ball squarely into Scottie's face. I still feel bad about that. He used to be a handsome guy."
Head of CIA Black Ops, Gilbert "Agent Zero" Arenas
Has gun, will travel.