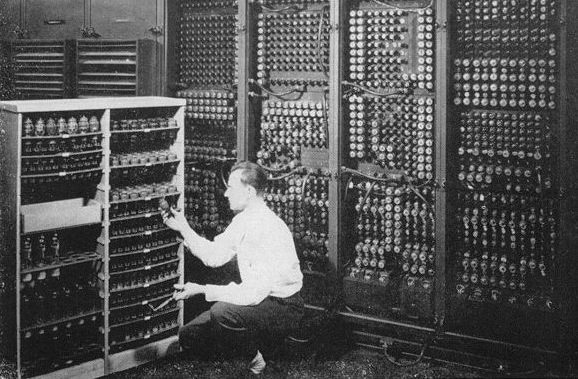 From: Scott Summers
To: job-d9ubd-1459907918@craigslist.org
Sent: Tue, Nov 10, 2009 at 1:21 PM
To Whom It May Concern:
Hello, my name is Scott Summers, and I would love to be your Back End Web Programmer. I am extremely familiar with Magneto, and have been working with Magneto since I was in college. In fact, my first college assignment involved both the US Army and Magneto.
A word of caution, though: I find that Magneto is unreliable and cannot be trusted. Sure, there have been times when Magneto has been a productive force, but I find overall that you'll get better results with Ruby.
Finally, if your company is using Proetus, please do not bother to contact me as I will not work with Proteus. Proteus is very unstable.
Take care,
Scott Summers
—–
From: Julia ****** *******
To: Scott Summers
Date: Tue, Nov 10, 2009 at 5:56 PM
Hi,
Thanks for your email. I'm a little confused by your email. The email address is from Asterios Kokkinos but your email says your name is Scott Summers. Can you please clarify? Also, you mention several times that you have experience with Magento, but you misspelled the name of the program each time. Are you thinking of a different progran? If not, please tell me more about how you used Magento and the US Army. Finally, can you please send me your resume?
Thanks,
Julia
—–
From: Scott Summers
To: Julia ****** *******
Date: Wed, Nov 11, 2009 at 12:10 PM
Dear Julia,
I'm sorry for the confusion, I'm using my friend's computer. My computer's stuck on this island, it's a long story. Anyway, yeah I was confused too because it's definitely spelled Magneto - I've been dealing with Magneto since my early 20s, so I'm pretty confident about this.
My first encounter with Magneto was intense - it was at the Cape Citadel Army installation. There was an odd problem with missiles losing guidance - it was only after the 6th failed test that we realized the problem was Magneto.
We found that Magneto was actually the cause of a lot of problems on the base. My four teammates and I resolved the issue to the Army's satisfaction, with one general complimenting our performance as "uncanny."
I would love to come in for an interview. I've attached my resume.
Take care,
Scott Summers
—–
From: Julia ****** *******
To: Scott Summers
Date: Wed, Nov 11, 2009 at 12:29 PM
Hi Scott,
We are definitely talking about two different programs. We are looking for someone who is familiar with MAGENTO ( www.magentocommerce.com) , not Magneto. Magento is a software program that eCommerce businesses use to sell their product online.
Thanks anyway,
Julia
—–
From: Scott Summers
To: Julia ****** *******
Date: Tue, Nov 17, 2009 at 3:08 PM
Do NOT trust Magneto! I cannot stress this enough - Magneto will act helpful and you'll begin to trust Magneto, but Magneto will betray you!
Please listen to me. I do not mean to insult you but do not know what you are talking about. Forward the emails I sent you earlier to the programmers at your company - they will verify the truth in my statements. If I am wrong then fine, I will seek other employment, but if I am right I will have helped your company more than you will ever know.
Julia ****** *******, there comes a time when we all must choose. Trust in me, Scott Summers.
Urgently,
Scott Summers
—–
From:Julia ****** *******
To: Scott Summers
Date: Tue, Nov 17, 2009 at 3:37 PM
Please do not contact me again.
—–
From: Scott Summers
To: Julia ****** *******
Date: Sat, Nov 21, 2009 at 5:07 PM
JULIA PLEASE HELP MAGNETO HAS US TRAPPED IN HIS ASTEROID BASE PLEASE CONTACT PROFESSOR CHARLES XAVIER JULIA YOU ARE MY ONLY HOPE AND ALSO THE FIRST NAME TO COME UP IN MY GOOGLE CONTACTS ALSO IF I SURVIVE I WOULD STILL LOVE TO INTERVIEW MY REFERENCES INCLUDE TONY STARK AND DOCTOR HENRY MCCOY WHO IS A REAL BEAST WHEN IT COMES TO RESEARCH I WONDER IF YOU HAVE FIGURED OUT BY NOW THAT THIS IS A PRANK MAGNETO IS A SUPERVILLIAN FROM THE POPULAR X-MEN SERIES OF COMIC BOOKS AND FILMS HOPE YOU HAVE ENJOYED YOURSELF AS MUCH AS I HAVE SINCERELY PETER PARKER