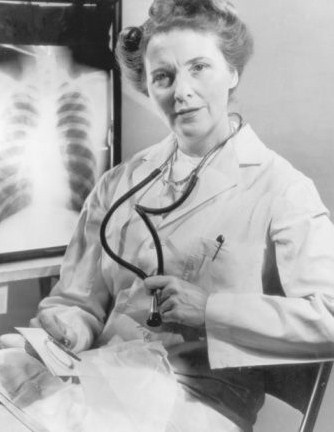 Hi, I'm Dr. Health. I'm also a woman. Proof of both provided upon request.
To the questions!
I've read reports saying red meat is bad for you. Still others say it's good for you. What's the truth?
-Nigel Y., Trenton, NJ
Hey, this isn't Ask Ms. What-to-Eat! I'm a doctor, not a nutritionist.
We have it on strong authority that you are not, in fact, a doctor, and have taken to practicing unlicensed medicine overseas. Please return to America at once, or we will be forced to work with foreign authorities to bring you back home.
-Robert S. Mueller, Director, Federal Bureau of Investigation (dictated but not read)
I have it on strong authority that you, Mueller, in fact, smell. Maybe it's the scent of a man scared of women in the workplace!
I am too poor to seek doctor. I seem to have some combination of blotchy eyes, red skin, and a loud, sustained cough that keeps me up all night. Tell me, please, what do I have?
-Girma R., Addis Ababa
You want to know what you have? You have a reason to move out of my building, Girma. I can't get a decent night's sleep with you coughing down there!
Doctor, doctor, give me the news: I've got a bad case of lovin' you …
-Robert P., Yorkshire, Eng.
Ack, I opened iTunes by mistake. Sorry, everyone!
…
Hey, what's that buzzing?
That buzzing you hear is our chopper, flying over your hideout, Dr. Health. We have you surrounded, so come out now, or we'll be forced to take action.
-[Redacted], U.S. Marine Corps
Never!